We finally got some fawns infront of the camera in the yard this month.... i've been kinda busy with trips and work so i haven't got a chance to post any from this month. Since theres no corn it's mostly one doe and a couple other ones that stop by every once in a while. We finally got a picture of all my girls fawns in one pic!! She has 3 this year!! Enjoy!!
I think she's still pregnant....
Here's my girl with two out of three....
I guess the flash doesn't bother them very much....
This is the deer thats in the yard the most now.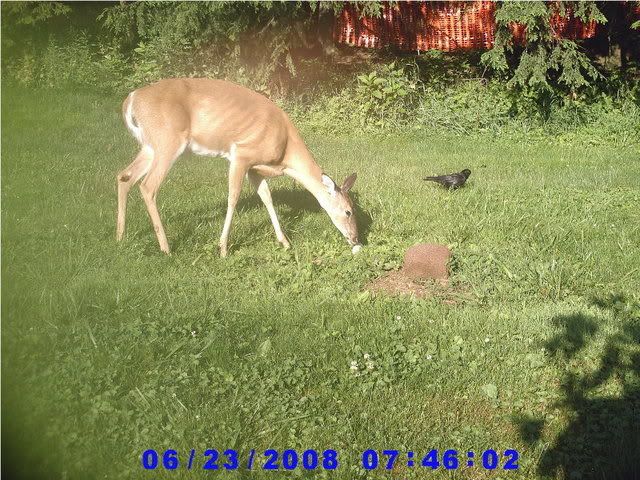 A doe and a crow...
two out of three again...
finally all three in one picture!!!