The camera in the yard was more active than it's been lately, all the deer are hitting the mineral blocks we have out! I'm assuming it's because the doe are getting ready to have fawns and the bucks are getting ready to sprout some new headgear! And I got my new P32/Yeti yesterday and we put it out today so i can't wait to check it!!!!!! Anyways, here's the pictures!!
I guess she got sick of standing and waiting....
His antlers are starting!
This doe always gets really big!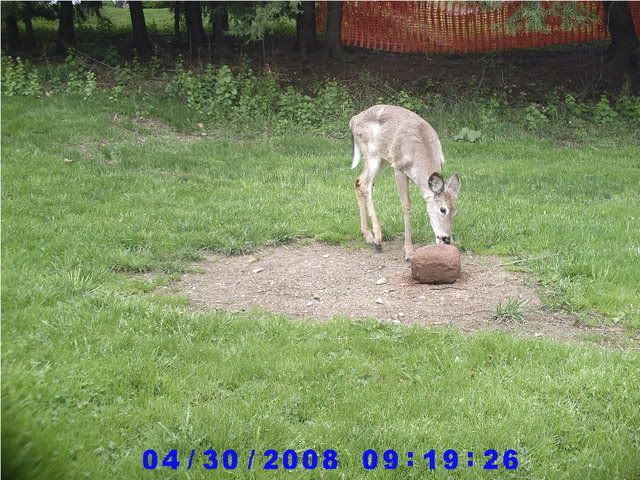 I'm assuming she got hit by a car because she never puts any weight on her one back leg...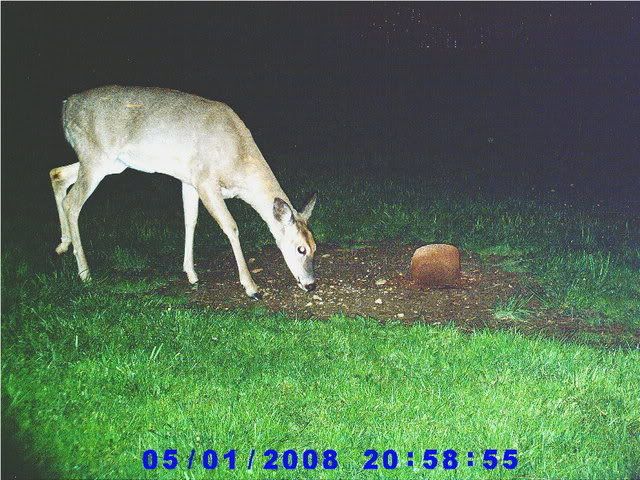 she's got a tiny little belly going on her....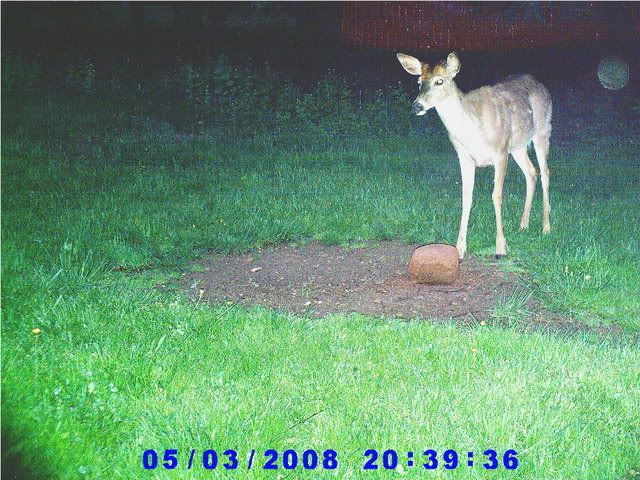 I really hope he sticks around... he's got potential...
same as above just with his head down....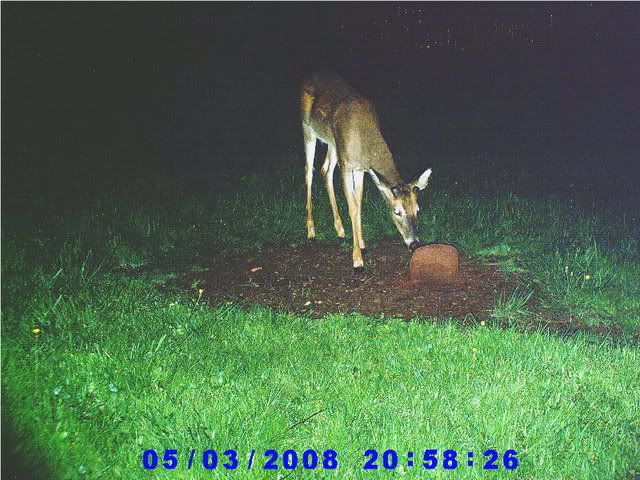 this ones got tons of potential too!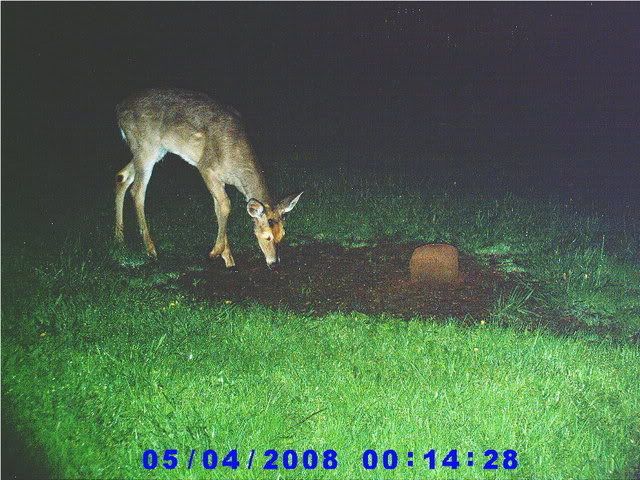 this ones just a little guy, not too bad for his first set....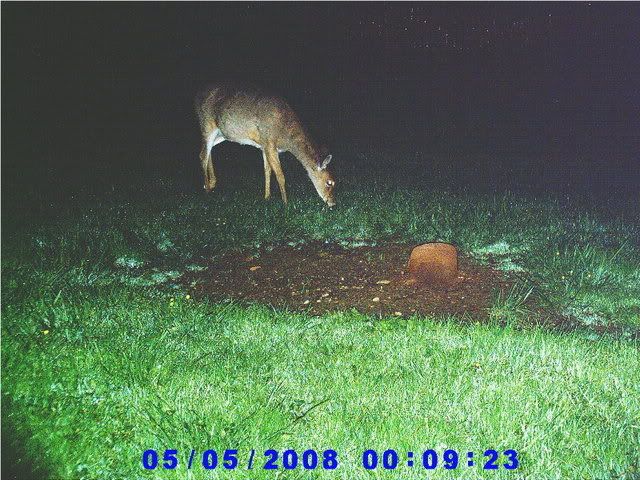 the doe with the giant belly again!
she's got a baby or two in there too....